CAT TRACKS AND SNAIL TRAILS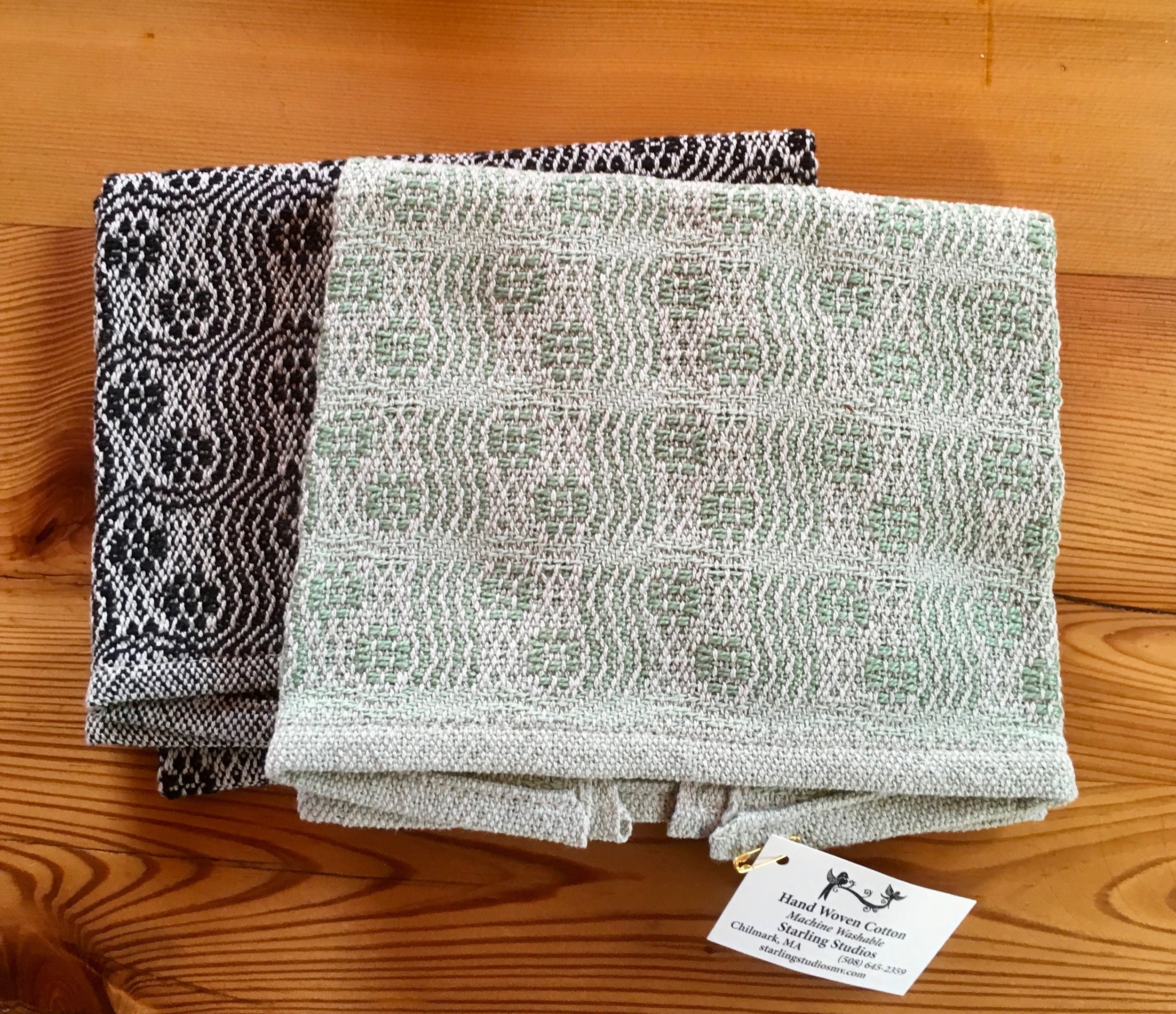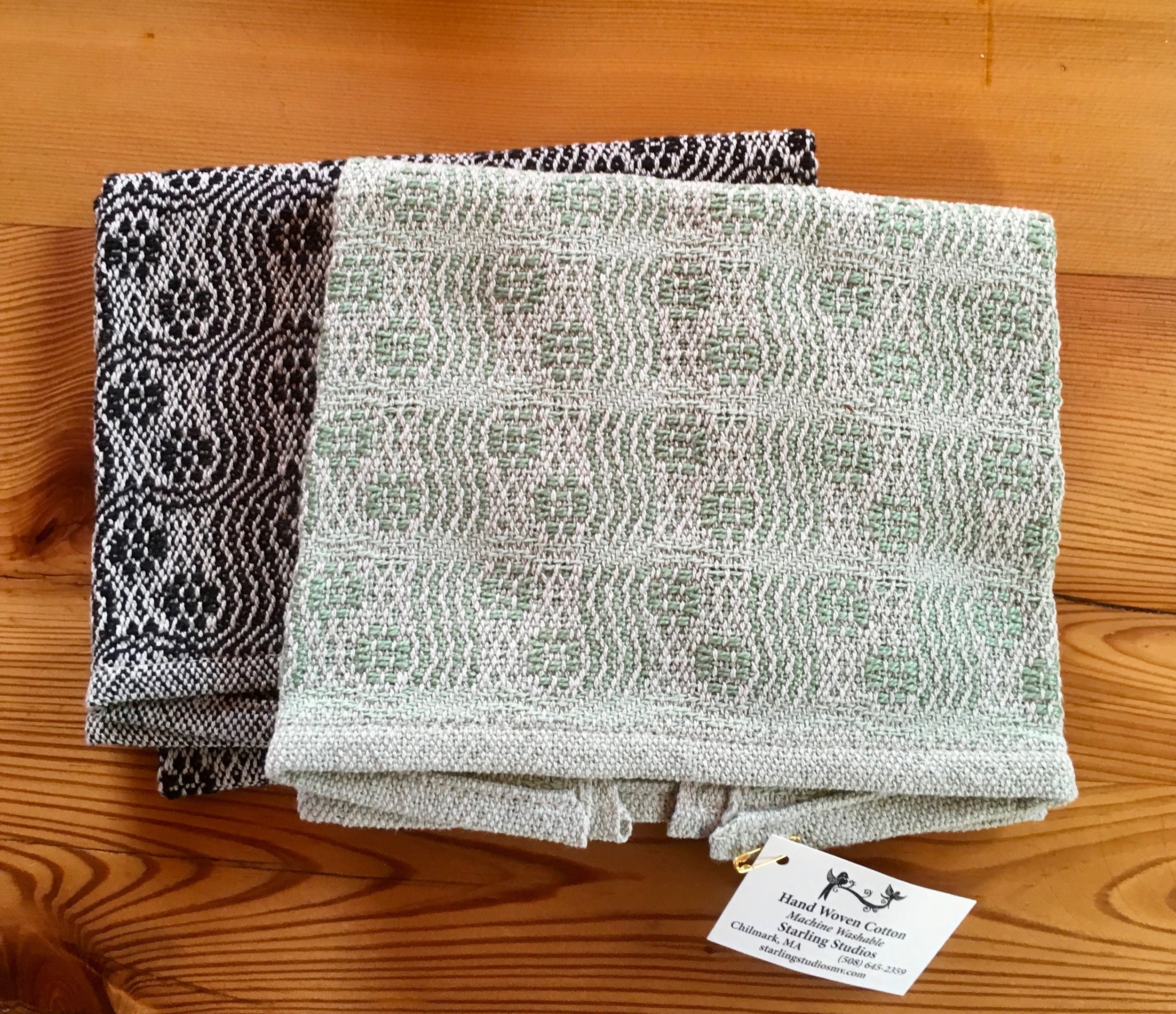 CAT TRACKS AND SNAIL TRAILS
Large towel in traditional overshot pattern.
Using two shuttles and eight harnesses, this is a very hefty towel.
The pattern weft is a thick gauge Perle cotton which gives heft and subtle sheen.
A popular hostess and wedding gift!
Machine wash, line dry or tumble on low heat.
30" x 16"